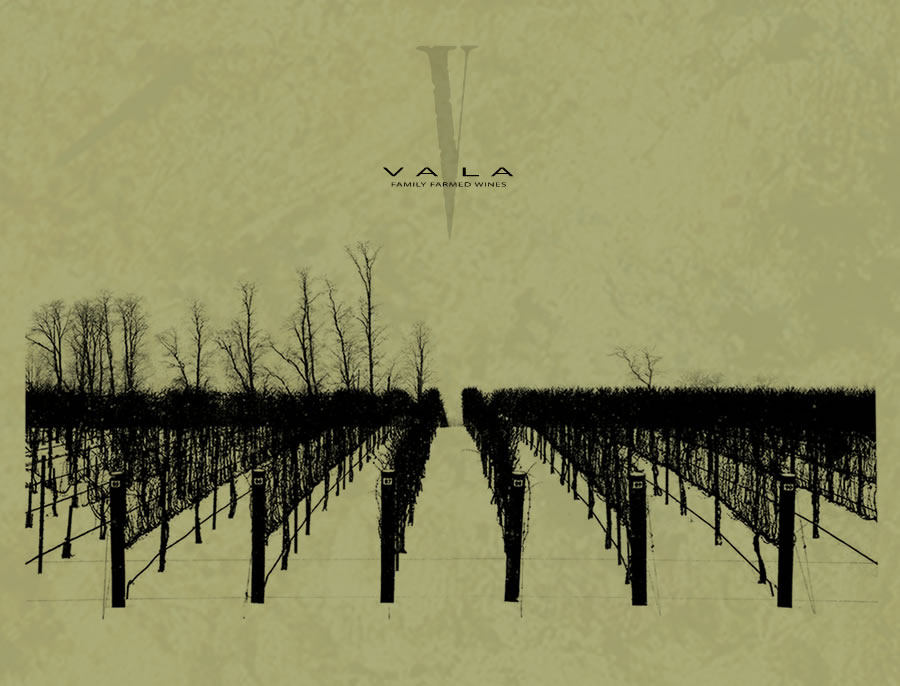 Our farm produces four wines from a small hill near Avondale, Pennsylvania.

Each wine is made from a blend of northern italian varieties that have been selected by the soils over time, and is unique to this tiny field.
"…some of the most unconventional and refined bottles of East Coast vino that I have tasted."

— Craig LaBan, Philadelphia Inquirer



"Safe to say, there are few wineries nationally, let alone regionally, as unique as Va La Vineyards."

— Paul Vigna, Patriot News Harrisburg



"...Anthony Vietri has tried dozens of mostly Italian varietals and their clones in what he calls his
"little vineyard" of 6.7 acres located amid the area's mushroom farms. Today he primarily makes
four blended wines "chosen by the soils" a white, a rosato, and two reds producing less than a
thousand cases each vintage. These have won wide critical praise, and always sell out quickly.
His "Mahogany" blend is a northern-Italian-style delight."

"101 Best Wineries in America" - The Daily Meal



"...the highly unorthodox quintet that issues from two dozen (mostly Italianate) cépages ( largely
in field blends! ) on six acres set just back from the main drag of tiny Avondale... is worth a detour;
Vietri is passionate, experimental, articulate, and focused on vineyard excellence. Whether his
orange "white" La Prima Donna; his deep rosé Silk; Cinderbox, Cedar; or Mahogany these
will cause you to lick your lips as you rethink many things you thought you knew..."

"Best of 2012" - David Schildknecht, The Wine Advocate



"They sure as hell had better be racking on the new moon,that's all I've got to say."

— Proud grandmother of the winemaker
ENTER




©2014 Va La Family Farmed Wines. All rights reserved. Images and content are property of Va La Vineyards, unless otherwise noted
Va La Family Farmed Wines | 8820 Gap Newport Pike (Rt. 41) | Avondale, PA | 19311 | 610-268-2702