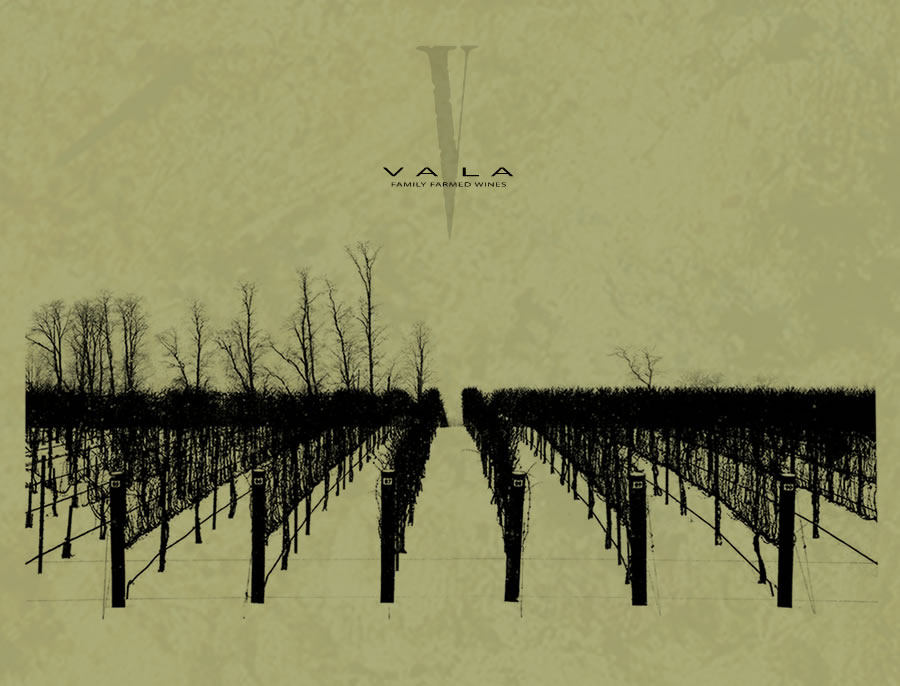 AVONDALE FIELD WINES

_________



-- W E L C O M E ! --


Our family thanks you for your wonderful interest in this farm.



Dearest friends, please be aware that out of our concern for the health
and safety of our wonderful guests, our staff, and our family members,
the indoor areas of the little vineyard are closed for the time being.

  But do not fear, you can still avoid being shut-in with your crazy family
without your va la wines!

  We have Avondale field wines available to go, for Barn Door Pick Ups,
or to enjoy in the little back yard.

  ~ Please see the "Visit" page for Menu and details ~
"A single hill just outside of Philadelphia yields some of the most delicious,
singular field blends in America at Va La Vineyards."
--- Lenn Thompson, Snooth Magazine


"…some of the most unconventional and refined bottles of East Coast vino that I have tasted."

— Craig LaBan, Philadelphia Inquirer



"Safe to say, there are few wineries nationally, let alone regionally, as unique as Va La Vineyards."

— Paul Vigna, Patriot News Harrisburg



"These are the things I do always and without fail when I return home to the greater Philadelphia area.
I nap on my parents couch. I eat as many hoagies as I possibly can. And I go to Kensingtons Martha and
drink a bottle of Va La Vineyards Silk Rosato. This is the bottle of wine I look forward to every summer..."

— Alex Delany, Editor, Bon Appetit Magazine July 2019



"8 of the Best Vineyards in the US"

— Oyster Magazine, August 2019



"Anthony Vietri is one of the more original winemakers in America. Over the past decade, he has cultivated
more than two dozen French and Italian varietals and their clones in his "little vineyard".... They are unusual
wines, to say the least, benefitting from long aeration and tasting unlike anything you've ever tried...
There is no reference point for these wines - but they are remarkable, and, yes, quite delicious."

"101 Best Wineries in America" 2017. 2016, 2015, 2014 - The Daily Meal



"They sure as hell had better be racking on the new moon,that's all I've got to say."

— Proud grandmother of the farmer
ENTER






Please be aware that we are a very small family farm, and regrettably unable to accommodate
buses, limousines, or groups over 6 persons, under any circumstances please.
Please also be aware that an active, working farm facility where adults are
served alcohol should not be considered an environment
conducive to children or pets. We advocate the responsible consumption of wine,
we do not serve minors or visibly intoxicated persons.
©2021 Va La Family Farmed Wines. All rights reserved. Images and content are property of Va La Vineyards, unless otherwise noted
Va La Family Farmed Wines | 8820 Gap Newport Pike (Rt. 41) | Avondale, PA | 19311 | 610-268-2702
Brandywine Valley Wine