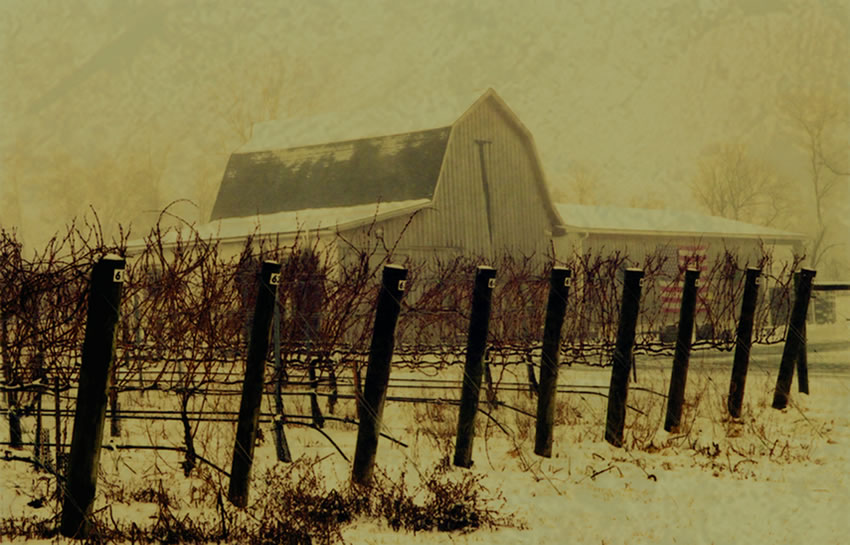 "First thing you should do, is tear down this old barn."
— a respected vineyard consultant.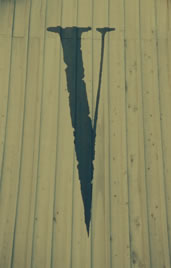 not actual size




"Vietri is clearly something of an iconoclast... He grows more than 30 varieties of largely Italian grapes
for signature blends... He makes no sweet, inexpensive starter wines. He doesn't do self-promotional
competitions. And his "dream" is to see his wines on BYO tables at authentic Mexican taquerias
in nearby Kennett Square."

- Craig LaBan, Restaurant Critic, Philadelphia Inquirer


"Vietri produces only four wines...and only produces enough wine to sell directly to the consumer
at the winery...and provides those of us who are lucky enough to visit some of the most
gorgeous and unique wine blends I've ever tasted."

- Elizabeth Smith, The Traveling Wine Chick Blog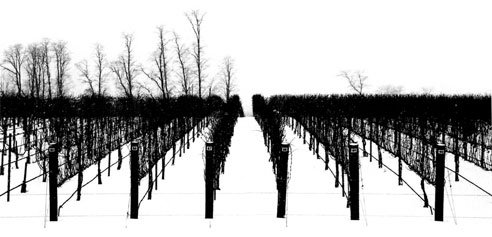 Avondale Field Wines
We produce wines of northern italian varieties from a small field
near Avondale, Pennsylvania.






~ Visiting Our Farm ~

Welcome, and thank you for your interest.


~ We are a family-farmed, boutique winery that strives to offer
dry table wines that are unique to this field, and will shine with food.

  ~ We invite you to join us for an intimate tasting in our
century-old barn, set among the vines:

  We offer estate-grown reserve wines by the glass from $8,
by the bottle from $32, as well as, in our Field Wine Tasting Flight
featuring the four wines with bites of local specialties
and seasonal tidbits from the farm ~ $20.

  We hope very much that you enjoy them.

-- Anthony and family.
---
Our farm is located in the state of Pennsylvania, where good wine cannot be made:
— 8822 Gap Newport Pike (Rt 41) Avondale, USA —

In order to preserve the intimacy of this small farm,
please be aware that we are regrettably unable to accommodate
buses, limousines, or groups over 6 persons please.


Fridays: 12:01 to 5:29 pm
(Last service @ 5 pm)
Saturdays & Sundays: 12:02 to 5:58 pm (Last service @ 5:30 pm)
610. 268. 2702
~ Please call to verify hours in cases of inclement weather and holidays. ~
Holiday Hours and Schedule Map & Directions that men refuse to use. Google map
Please be aware that an active, working farm facility where adults are served alcohol
should not be considered an environment conducive to children or pets. We advocate the
responsible consumption of wine, we do not serve minors or visibly intoxicated persons.
Trying to contact va la has been likened to attempting to contact the dead. We are in the field and winery during the week, and as the vines are many and we are few, the best time to reach someone is during the tasting room's regular business hours.

For all the latest in Avondale farm fashions, tractor envy, compost gaming theory, etc, we invite you to sign up for The "V", our email newsletter, and follow all of our exciting adventures on our social media pages. Just close your eyes and click on the magic buttons below:


Please Hit the 'like' button, then select "follow" so that
a check mark appears if you wish to receive updates.




Email Newsletter:

(enter email address)

By submitting this form, you are consenting to receive marketing emails from Va La Vineyards. You can revoke your consent to receive emails  at any time by using the   SafeUnsubscribe® link, found at the bottom of every email.  

Emails are serviced by Constant Contact.
It is our family's belief that the wines not be submitted into competitions, or for publication ratings. We consider your decision to take our wines into your home a sacred honor; it is the reason that we can devote our lives to pursuing this thing that we love.
We thank you greatly for making the effort to find us.
Anthony and family.
"Wine Enthusiast Magazine recently included Va La in its list of
favorite U.S.wine-tasting rooms, and we understand why."

— Bonnie S. Benwick, Washington Post.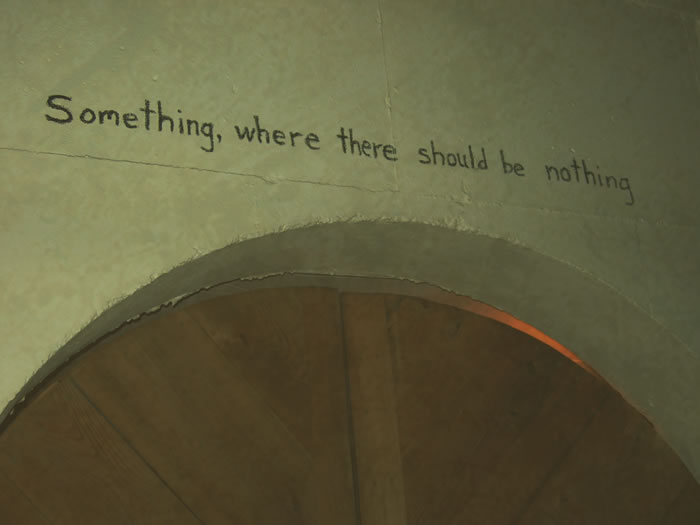 Stay a Night or Two
at a Classic Bed & Breakfast
& Experience All of the
Historic Brandywine Valley

dates






©2018 Va La Family Farmed Wines. All rights reserved. Images and content are property of Va La Vineyards, unless otherwise noted
Va La Family Farmed Wines | 8820 Gap Newport Pike (Rt. 41) | Avondale, PA | 19311 | 610-268-2702